Worksite
Marine navigation
State of the marine network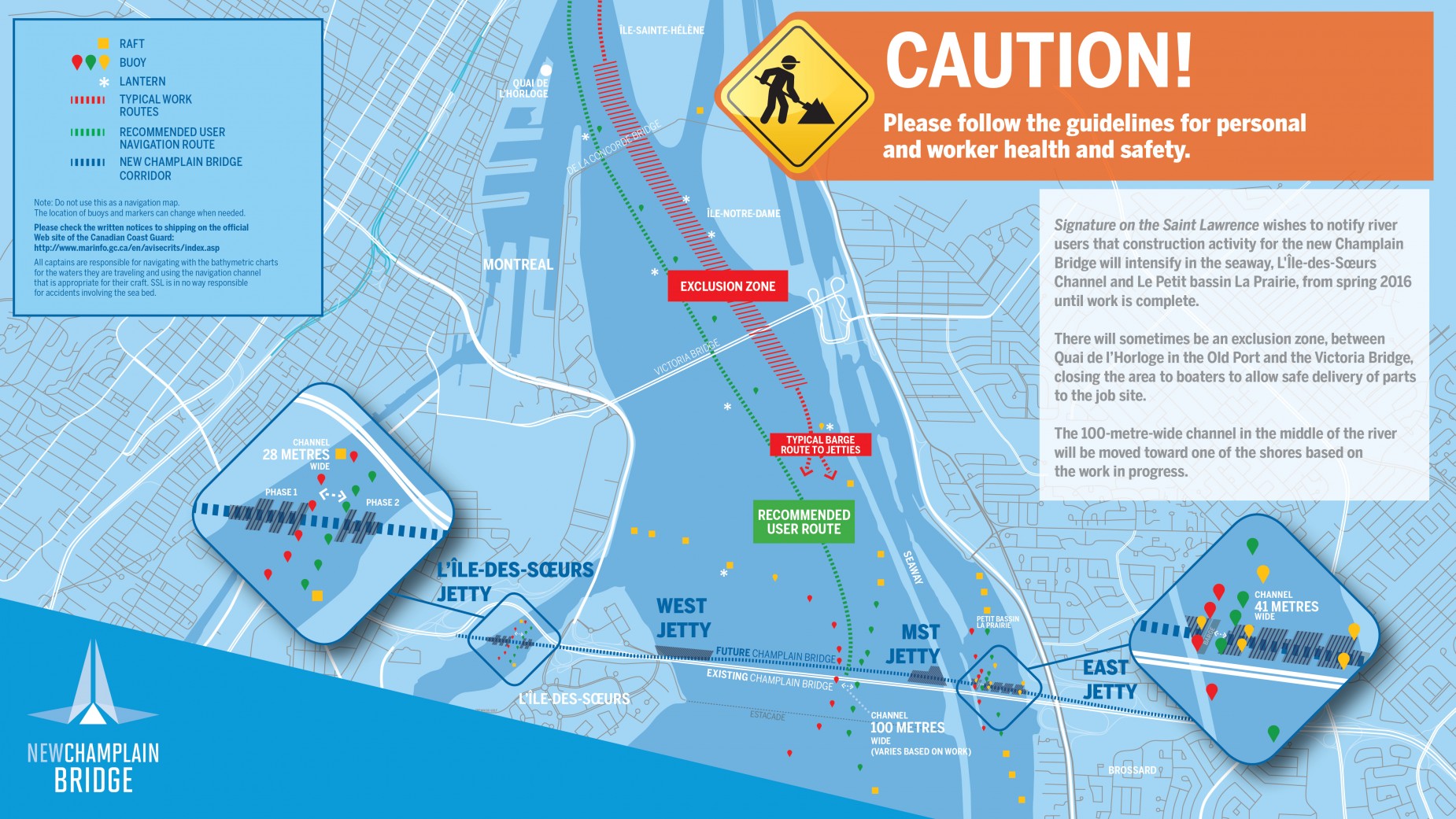 Three jetties were built in the waterway of the St. Lawrence River to provide for construction of the new Champlain Bridge. The first and largest jetty, the Nuns' Island west jetty, is used to prefabricate concrete components and assemble the steel structure. Many of these components will be manufactured on site, as they are too heavy and large for Montreal's road system. The jetty is also used for docking vessels that transport components to their installation sites.
The second jetty, abutting the Seaway dike, is used for building the braced portion of the bridge. A third jetty, located in Brossard, is used to build the eastern approach to the bridge.
Finally, two smaller jetties were built in the Nuns' Island channel for construction of the new Nuns' Island Bridge.
While work is being carried out, Signature on the Saint Lawrence strive to minimize the impact of construction on the waterways, both for pleasure craft and shipping. To accomplish this, we:
Install all equipment needed to mark the waterways and ensure safe movement of pleasure craft;
Issue the required Notices to Shipping.