Danish architect Poul Ove Jensen visits Montréal
Published on 26 April 2016
Danish architect Poul Ove Jensen was in Montréal last week to take part in a technical workshop at the offices of Signature on the Saint Lawrence on Ile-des-Soeurs, along with Québec architects Claude Provencher and Jacques Rousseau from the firm Provencher Roy.
The meeting gave the various teams a chance to bring each other up to date on several issues related to the visual aspects of the new Champlain Bridge.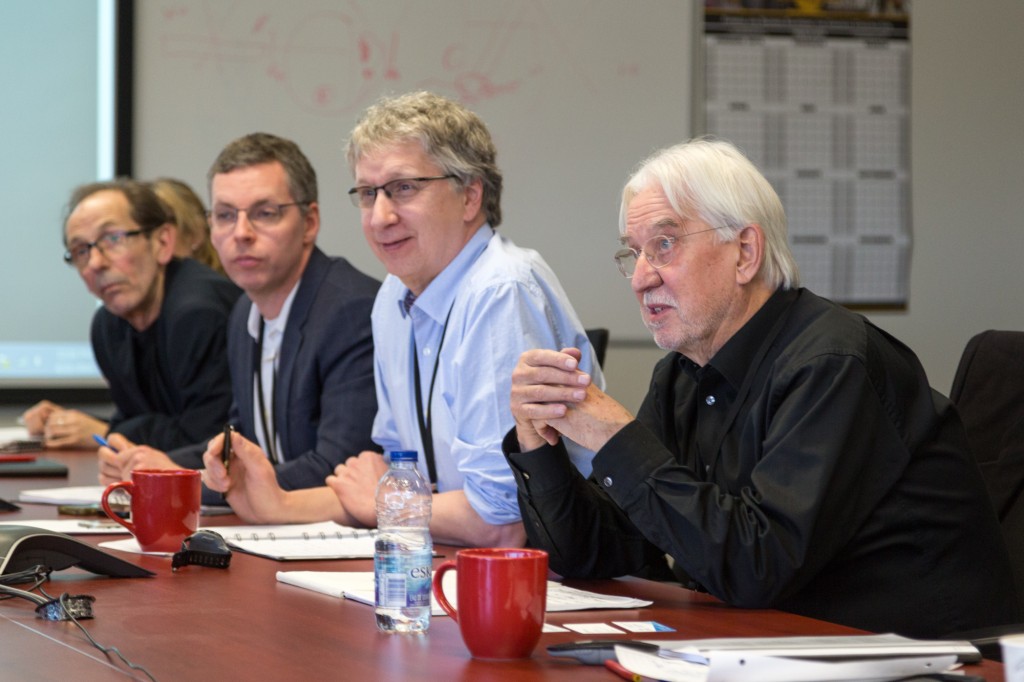 Poul Ove Jensen praised the work achieved so far and remarked on the talent of the artisans working relentlessly on this major project. "This is what's called teamwork," he declared last Thursday before heading back to Denmark.
The thousands of kilometres separating him from Montréal will not prevent him from continuing his close collaboration with the Government of Canada, Arup, SSL and Provencher_Roy on one of the biggest infrastructure projects in North America.