The first box girders of the new Champlain Bridge are now over Highway 132 in Brossard
Published on 7 March 2018
Less than one month after the initial box girders were installed on the East Approach, a major new step is under way. Operations have begun over Highway 132 in Brossard with the lifting of the first box girders last weekend. They will sit on temporary towers that have been up since the end of last year.
The span over Highway 132 is 120 metres long from pillar to pillar. Temporary towers were therefore necessary for workers to assemble the girders. Post-tensioning will follow.  This section of the superstructure is the only part of the bridge that will require this type of work.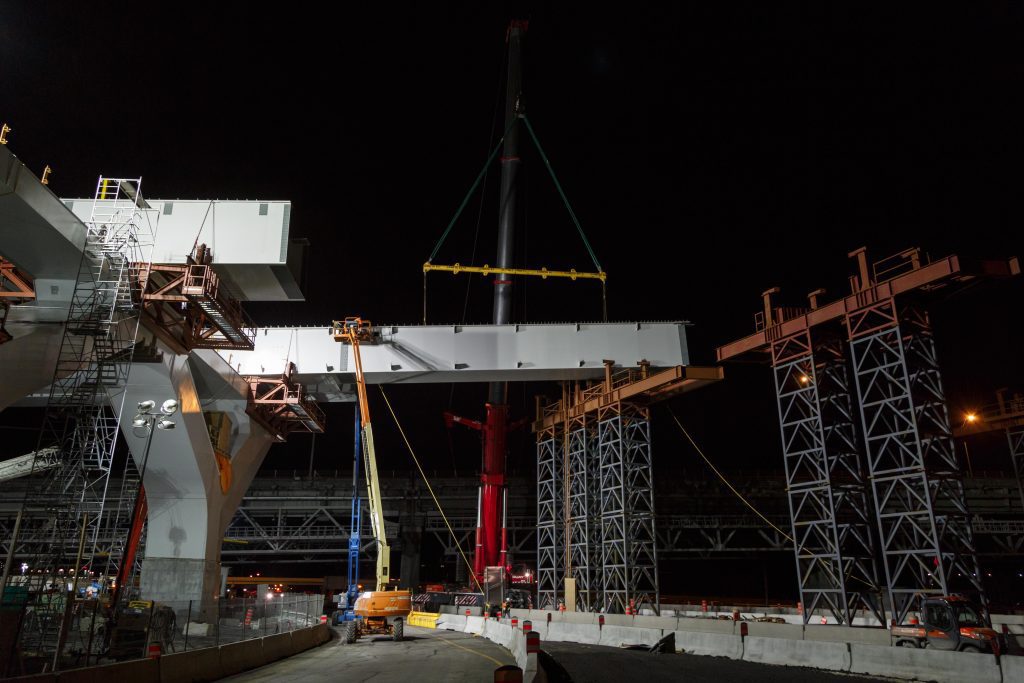 According to Stéphane Pereira, Area Manager, this is one of the most complex erections on the East Approach for the construction of the new Champlain Bridge. "The greatest challenge really lies in planning and coordinating not only the addition of temporary towers, but also in mobilizing the cranes throughout the work site and completing the operation in a very limited time frame. All of the planning and site teams have been working very closely to execute this precision work at night and on weekends when road closures are necessary."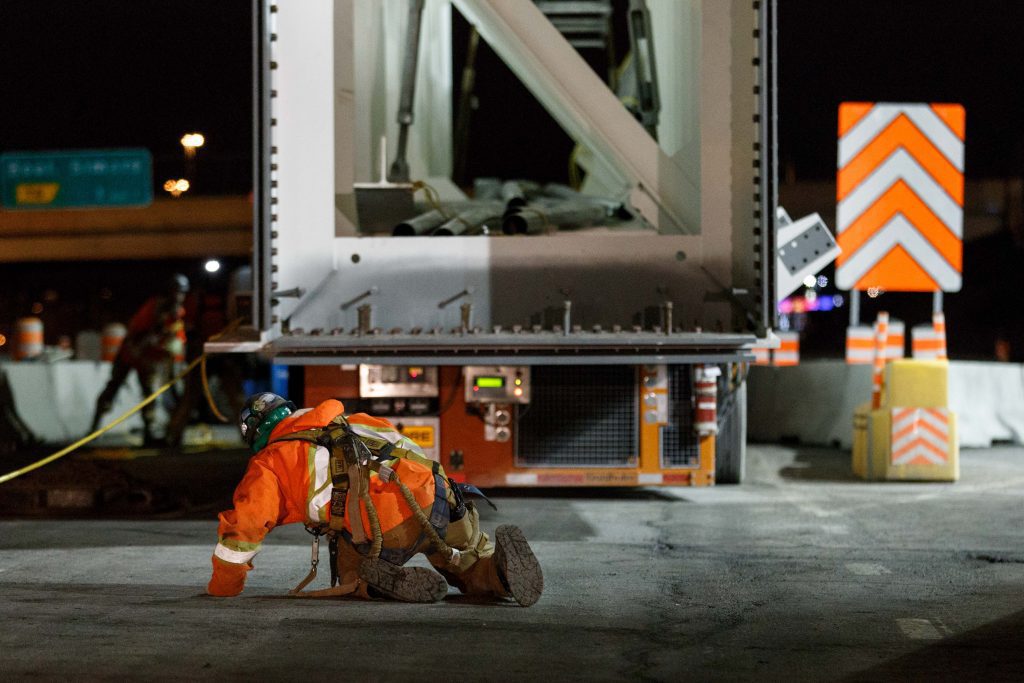 "Working only when the roads are closed at night and on weekends is a major constraint of this operation. An assessment is needed on-site for every lift to see whether every condition is just right or whether we have to make adjustments to ensure the lifting operation and road closure are optimally synced up. Once the road is open to motorists, the new girder has to be bolted to the previous one so the crane can be taken away and lanes completely cleared," added Geneviève Campeau, Mobility Manager for the new Champlain Bridge.
Box girders over Highway 132
Total number: 15 box girders
Average weight: 80 metric tons over Marie‑Victorin East / 160 tons over Highway 132 and Marie‑Victorin West
Length: 25 metres over Marie‑Victorin East / 40.5 metres over Highway 132 and Marie‑Victorin West
See the photo album