A popular picnic at the Pointe Nord of Nuns' Island
Published on 1 October 2018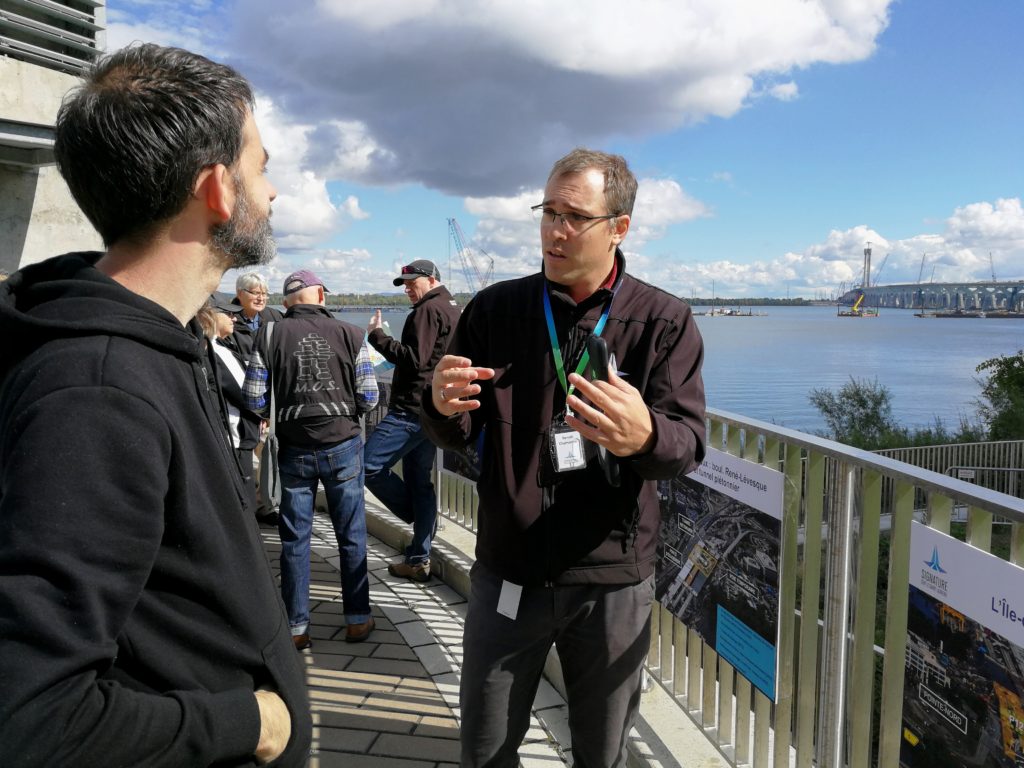 More than 400 residents of Nuns' Island, showed up at the annual picnic, organized by SSL, Saturday noon, for a second consecutive year at Parc de l'Esplanade of the  Pointe Nord. An activity that allowed citizens to exchange and ask questions, among others, to Dan Genest, director of project coordination, Benoît Chamontin, mobility communications advisor, as well as other members of the communication team.
The Islanders were particularly interested in learning more about the progress of the work surrounding the new Champlain Bridge Corridor and the disruptions  at L'Ile-des-Soeurs. Mobility was at the heart of the exchanges, here is some information that was provided :
October 1st: René-Lévesque Boulevard, one lane open in both directions between the Champlain Bridge and the Claude-Robutel roundabout. During the fall, the pedestrian / cycling corridor will also be put back into service.
October 1st: Removal of traffic lights on L'Île-des-Sœurs Boulevard
October 3rd: Closure of the access ramp to the A15 N from L'Ile-des-Sœurs until the opening of the new bridge. Road users wishing to reach the A15 North will now have to use the detour set during this period: A10 West (Bonaventure Expressway) / Exit 2 – Av. Pierre Dupuy / A10 East (Bonaventure Expressway) / Exit 4 – Boul . Gaétan-Laberge / A15 North
October 9th: Relocation of exit 58 of the A15 North until the opening of the new bridge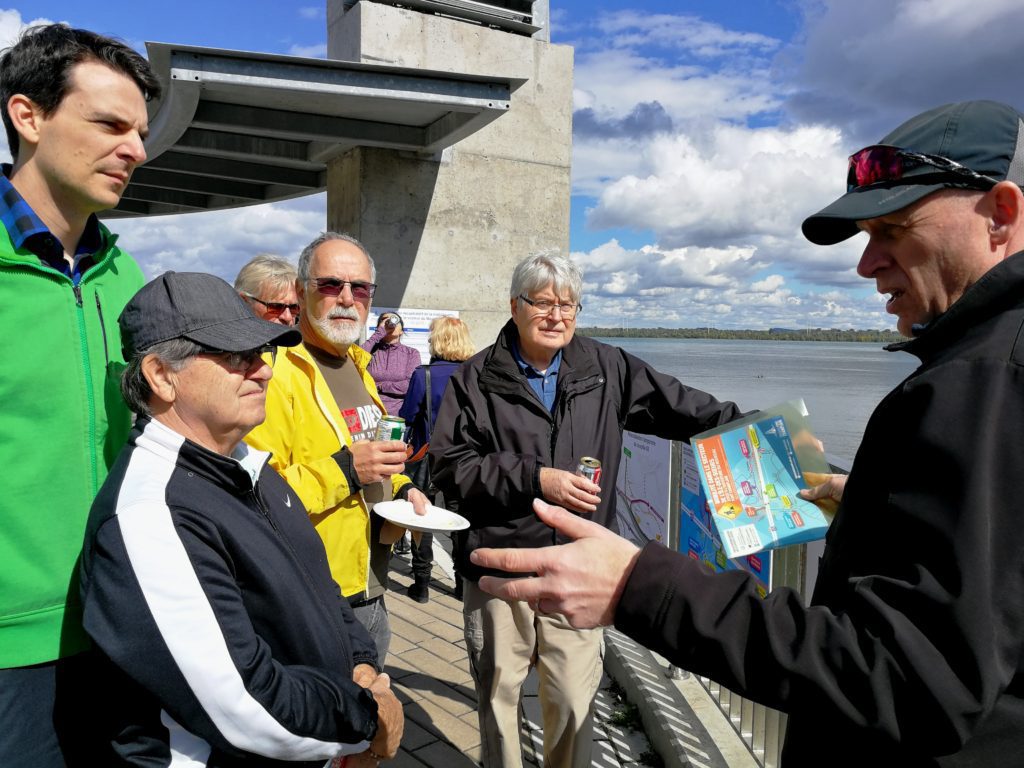 While the adults got informed  in a friendly atmosphere, the children enjoyed the inflatable games and the make-up station. Under an almost cloudless sky the event ended around  2 : 00 pm.