Closure of Hwy-15 North on-ramp from Île-des-Sœurs starting October 3 (10:00 p.m.) until the new Champlain Bridge opens
Published on 5 October 2018
As part of the construction of the New Champlain Bridge Corridor Project, Signature on the Saint Lawrence wishes to inform road users of a major closure in the ÎledesSœurs sector. Specifically, the Hwy-15 North on-ramp from Île-des-Sœurs will be closed starting October 3 (10:00 p.m.) until the new Champlain Bridge opens.
This closure will subsequently enable the temporary reconfiguration of Exit 58 – Centre Ville / Ch. de la Pointe-Nord . Our teams will also be able to build Hwy-15's paved roadways between the new Champlain Bridge and the new Île-des-Sœurs Bridge.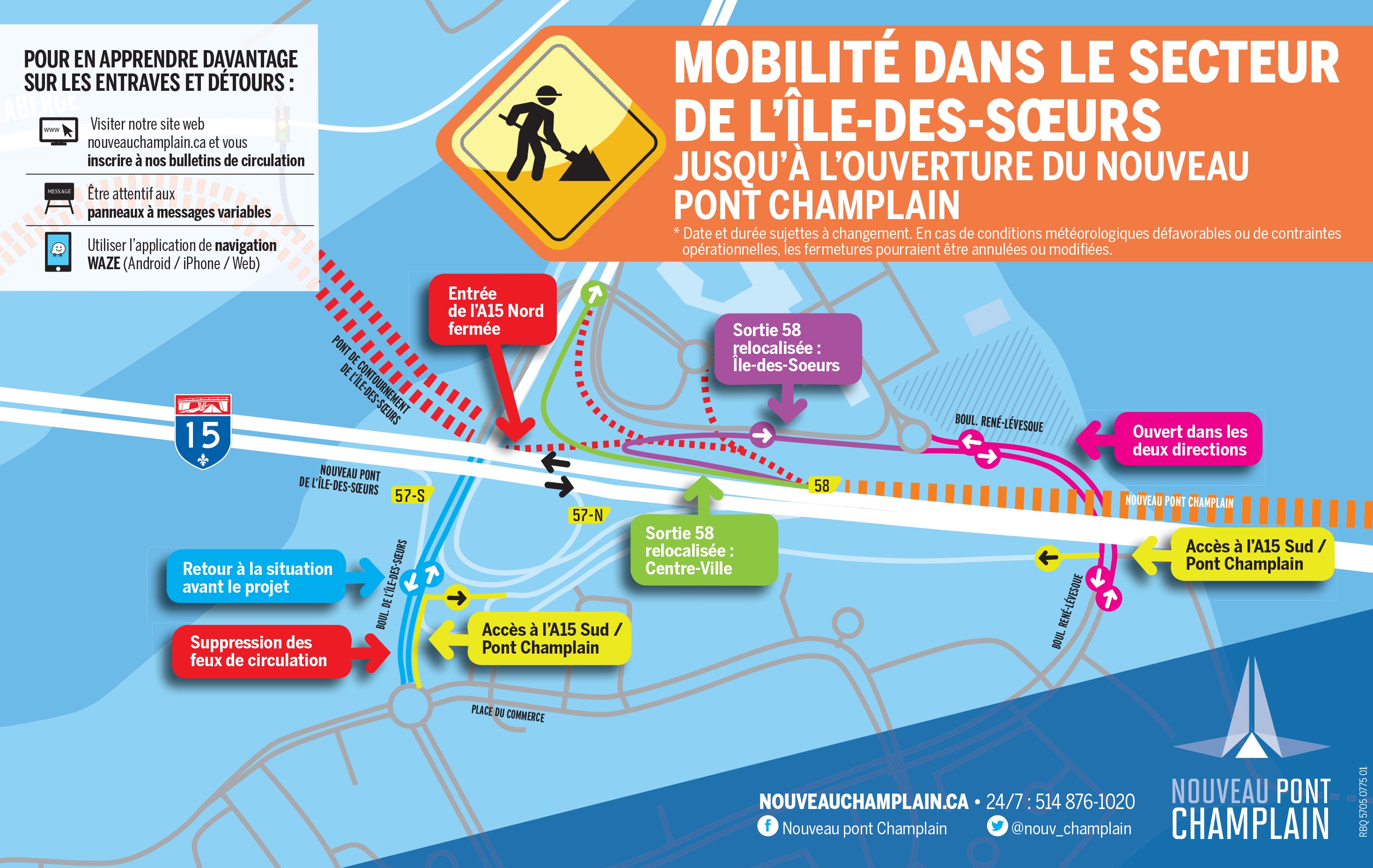 Drivers seeking to access Hwy-15 North must now use the detour set up for this period: Hwy-10 West (Bonaventure Expressway)/Exit 2 – Pierre Dupuy Ave./Hwy-10 East (Bonaventure Expressway) or Carrie Derick St./Exit 4 – Gaétan-Laberge Blvd./Hwy-15 North.