Roadwork planned for October 14-17, 2016
Published on 17 October 2016
Signature on the Saint-Lawrence wishes to inform road users that, as part of the construction work for the new Champlain Bridge, a series of disruptions is planned over the coming days.
Monday, October 17
Highway 15 is deviated toward the south at L'Île-des-Sœurs to allow construction of new structures for the new Champlain Bridge.
Exit 57 on Highway 15 North is closed. Drivers wanting to reach L'Île-des-Soeurs will have to take Exit 58 for Downtown Montreal-L'Île-des-Soeurs and the new exit ramp in place. 
Please note that the speed limit is reduced to 50 km in the construction zone.
These road changes will be in place until the opening of the new Champlain Bridge.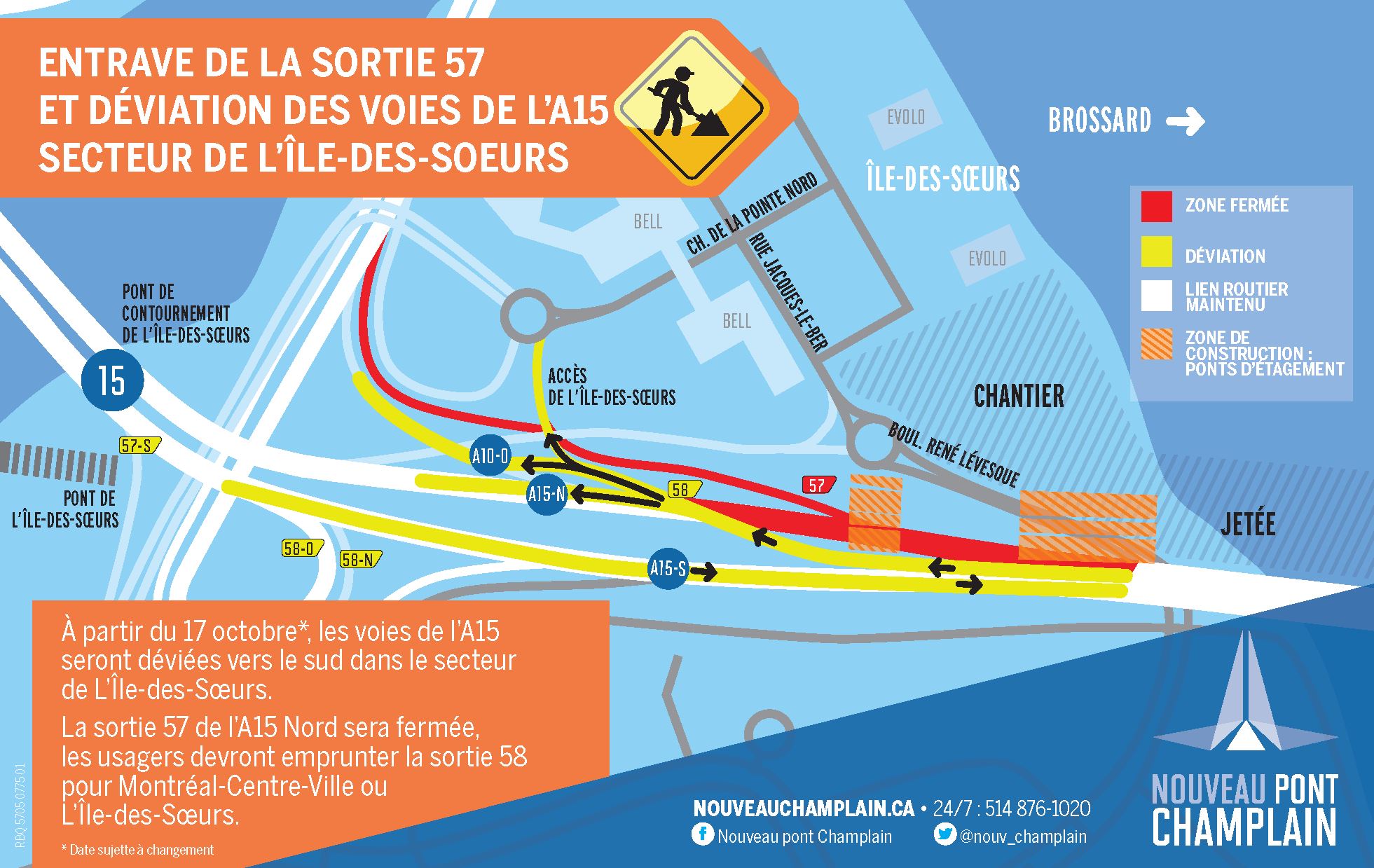 Drivers are encouraged to check our website and to follow us on Twitter @nouv_champlain for the latest information on the traffic disruptions.
We also strongly urge drivers to check the MTQ website www.quebec511.info before setting out or to follow the MTQ on Twitter @Qc511_Mtl for information on all disruptions in the Greater Montreal road network.
Public transit users can visit the STM website to see the impact on their route and bus stops.