First Lifting of the Main Pylon's Bow Tie (upper cross beam)
Published on 27 March 2017
After lifting and installing the central portion of the lower cross beam in October 2016 and its two ends a few weeks later, Signature on the Saint Lawrence reached another milestone today in the construction of the main pylon of the new Champlain Bridge.
The construction teams have just completed the first lifting of the upper cross beam, or bow tie, which will link the two legs of the main pylon over the bridge's eventual superstructure.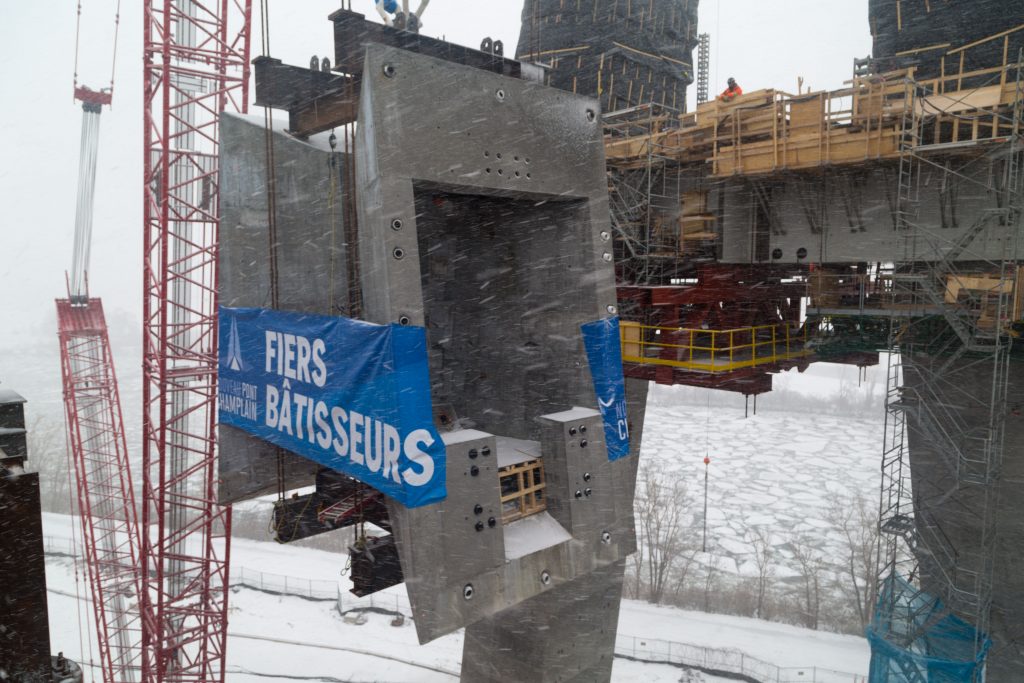 "In order to meet our very tight deadline for the new Champlain Bridge, we ultimately opted to adapt our construction method by prefabricating the bow tie fully on site.
It was a major undertaking for all of our teams, taking four months to finish. As a result, today we were able to raise and temporarily rest the massive structural element on the lower cross beam, where the future superstructure will be, 55 metres over the water.
A second lifting will take place in the coming months to put the bow tie in its final position, some 20 metres above the superstructure," explains Isabelle Genest, field engineer for the cable-stayed bridge.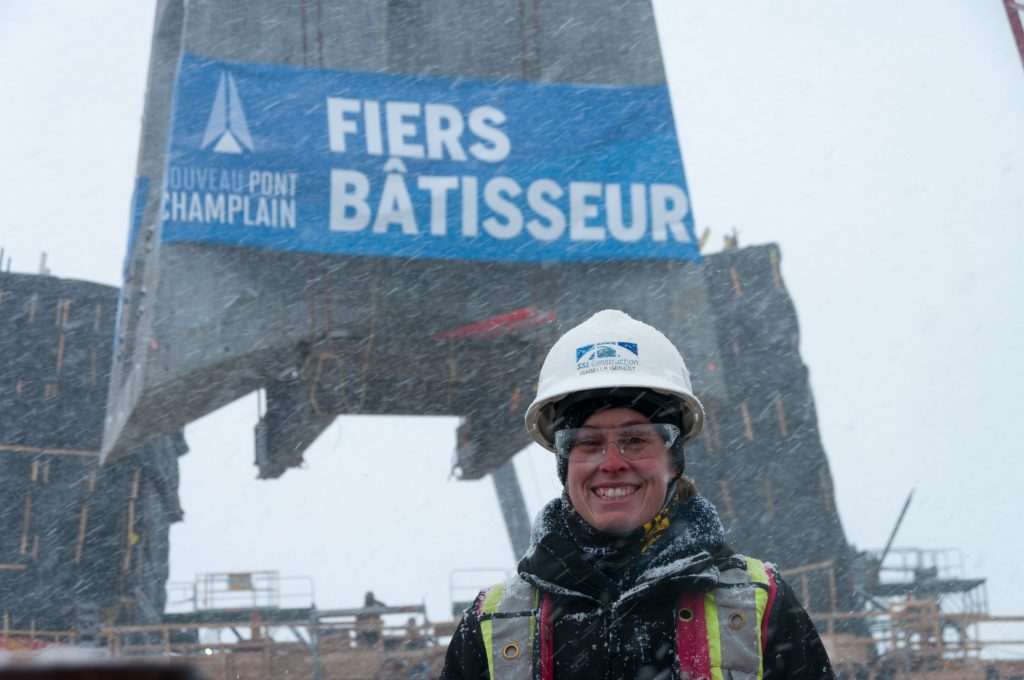 This bow tie is a crucial part of the future cable-stayed bridge. The pre-stressed, reinforced concrete cross beam will solidify the pylon structure and will, architecturally, constitute one of the key features of the new bridge.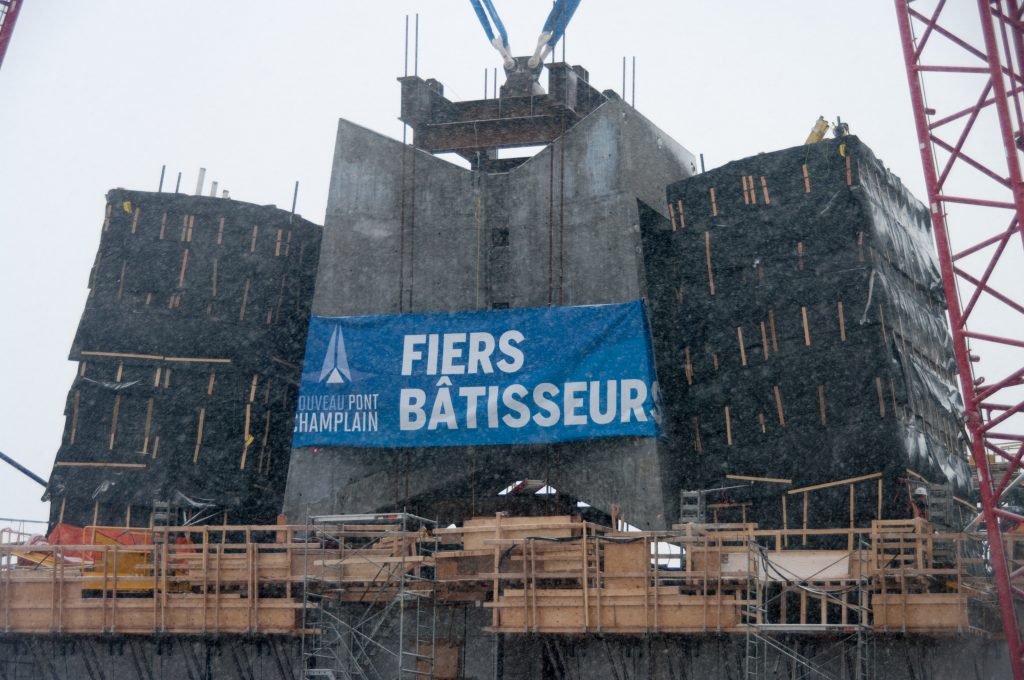 The main pylon's bow tie by the numbers:
Weight: 350 metric tons
Width: 9.4 metres (bottom portion) / 7 metres (top portion)
Height: 10 metres
Depth: 5.9 metres
See our graphic for the main facts on the main pylon of the new Champlain Bridge: