Marc-Cantin Street access ramp closed from March 13 to May 1st, 2017
Published on 10 March 2017
UPDATE : Marc-Cantin Street access ramp at exit 4 of Hwy‑10 East will be completely closed until May 1st, 2017
As part of the work to implement a new  configuration on the Gaétan Laberge interchange, Signature on the Saint Lawrence will be completely closing the Marc-Cantin Street access ramp at exit 4 of Hwy‑10 East from March 13 to April 17, 2017.
Users will be able to enter the VIA Rail parking lot via Marc-Cantin Street westbound. Meanwhile, the STM bus stop for route 74 across from the Mels studios has been moved to the corner of Marc‑Cantin and Fernand‑Séguin for the duration of the closure.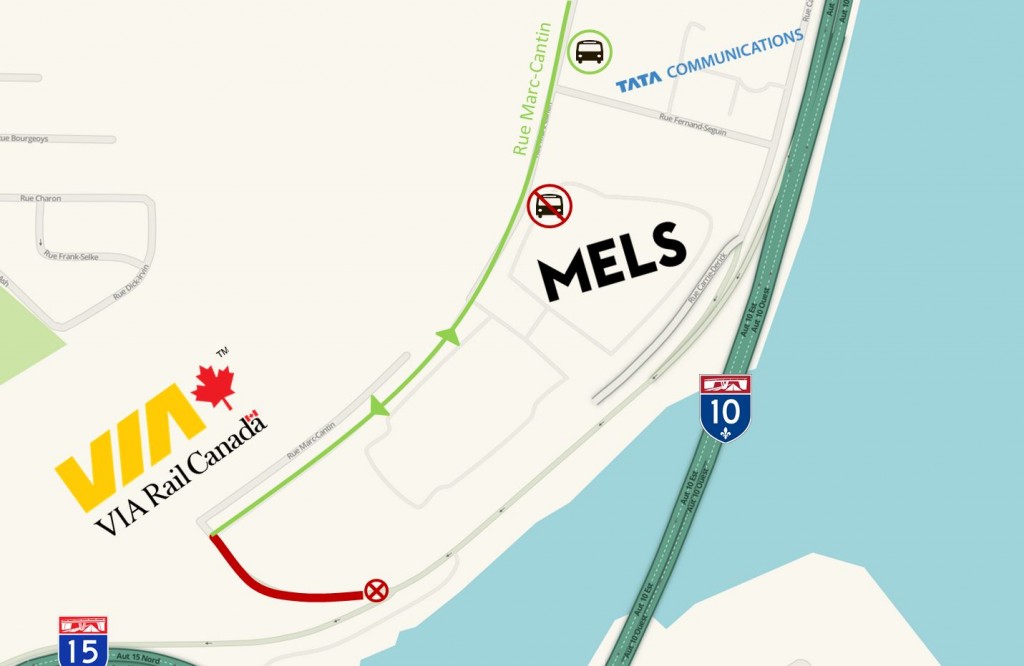 Drivers are encouraged to check our website and to follow us on Twitter @nouv_champlain for the latest information on the traffic disruptions.
We also strongly urge drivers to check the MTQ website www.quebec511.info before setting out or to follow the MTQ on Twitter @Qc511_Mtl for information on all disruptions in the Greater Montreal road network.
Public transit users can visit the STM website to see the impact on their route and bus stops.