First box girders now in place over the water for the west approach
Published on 12 September 2017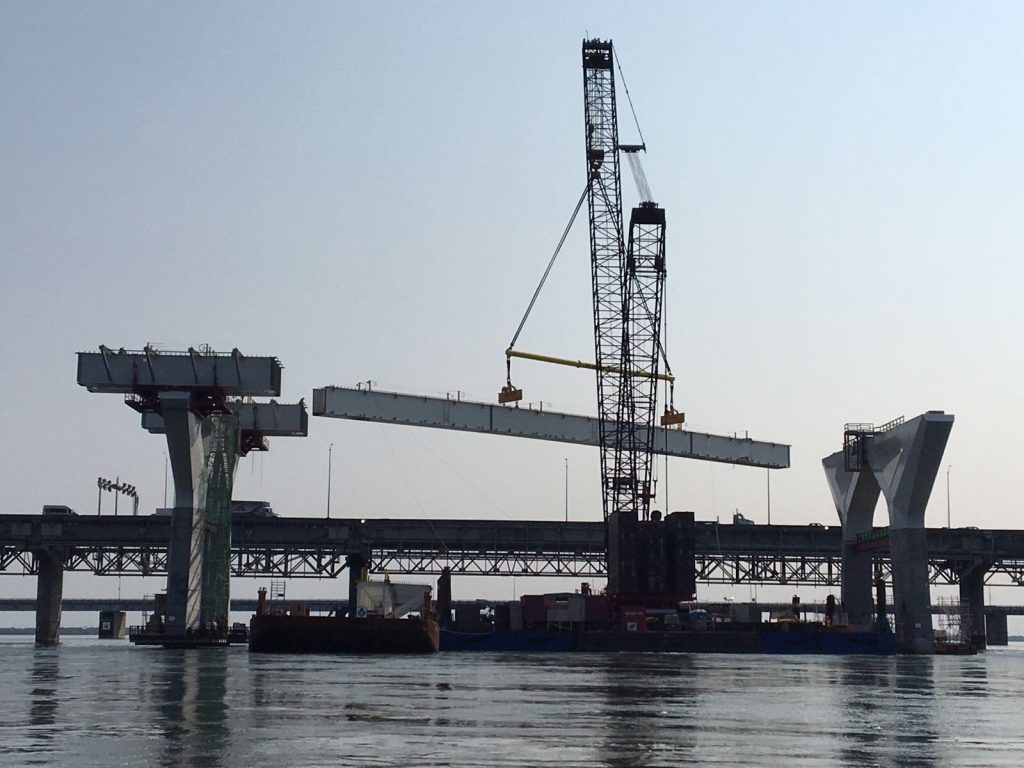 The first box girders of the new Champlain Bridge's superstructure are now in place over the water, giving an even clearer idea of the traffic corridors that drivers will be using to cross the Saint Lawrence River, once work is complete. Installation of the girders, which were made by CANAM in Quebec City and in other plants such as those in Trois-Rivières and Terrebonne, will continue until fall 2018.
The first girders over the water were installed in mid-August, kicking off operations that will follow the same procedure. A series of three girders were assembled on the ground on the west approach work platform, loaded onto a barge, delivered to the right area, lifted by crane and set on the pier cap, before finally being fixed to the other girders already in place.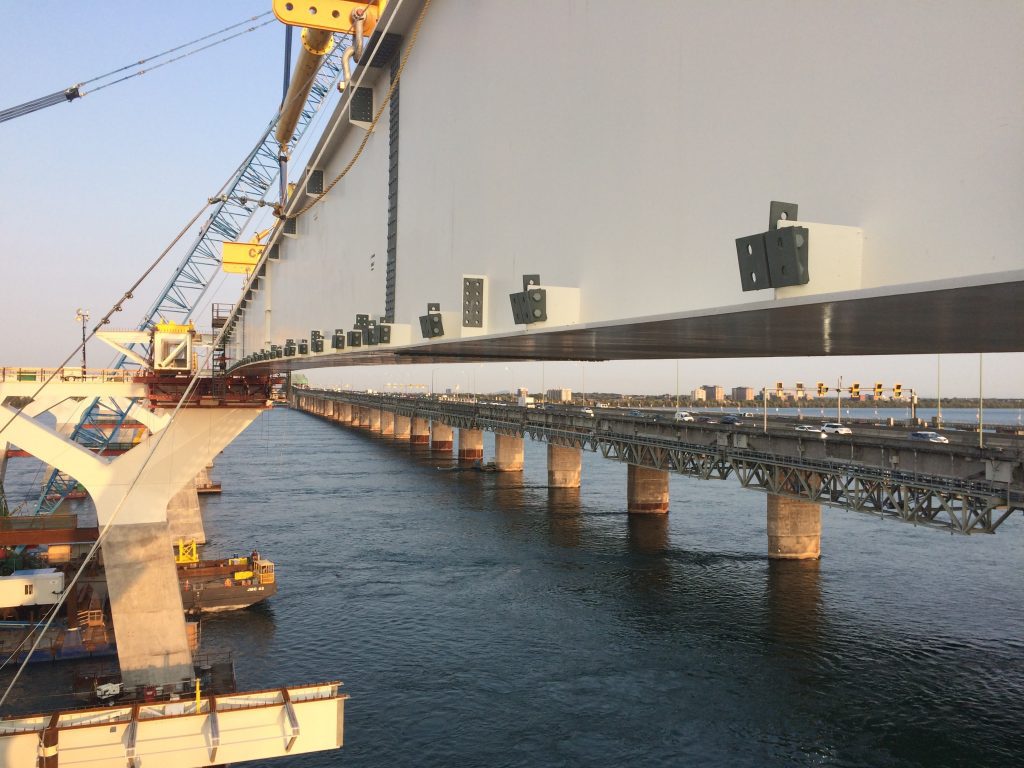 Installation of the box girders is set to start shortly on the South Shore side, but with an entirely different procedure, since land operations are not as gruelling as maritime work.
Site engineer Ryan Lovely explains some of the challenges of lifting and installing girders out on the river: "Weather conditions are a crucial factor on the river, and wind speed in particular. We have to wait for the right conditions, with winds of no more than 30 km/h. Lifting parts over water to the exact height and location is an art. Luckily, we have a team with a lot of experience in this area, so everything is going smoothly."

Alexandre Clouthier, Area Manager of the west approach, appreciates every new milestone and congratulates his team for what they have accomplished. "We're always very proud whenever we complete another operation successfully. This time, only a few weeks after the first pier caps went up, we installed the first box girders. It's another achievement that brings us a great deal of satisfaction, and that's what's great about our work."
Box girders by the numbers
Average length: 35 metres
Height: 3 metres
Width: 3 to 4 metres, depending on the type
Average weight: less than 65 metric tons
Number of box girders for the new bridge: 601