Installation of precast marine segments now completed on the West Approach
Published on 14 November 2017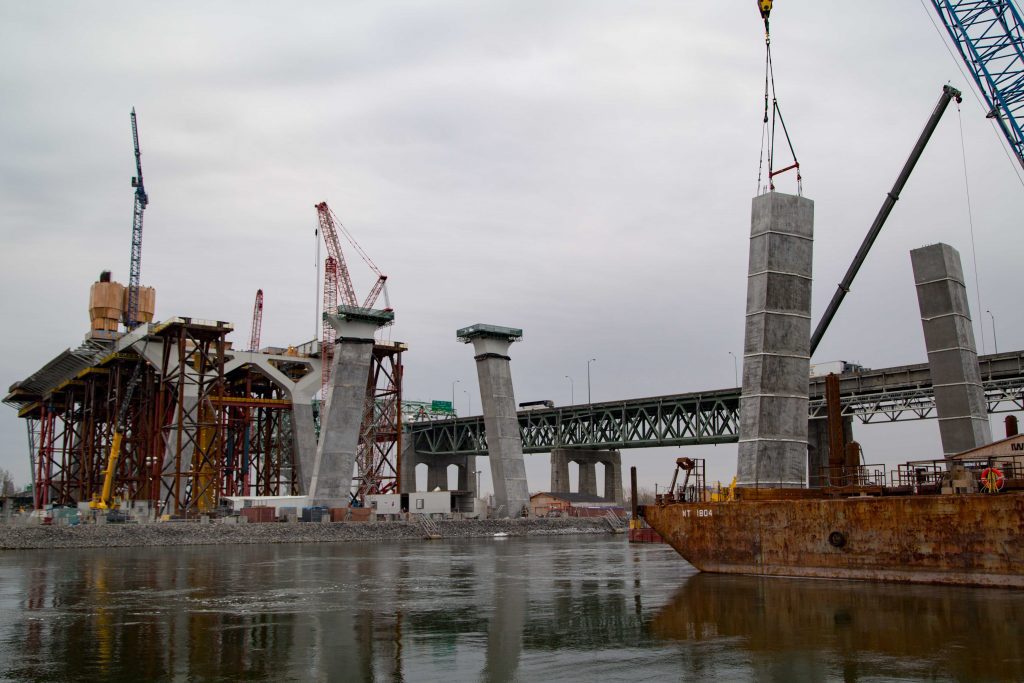 The new Champlain Bridge continues to take shape on the Saint Lawrence River. This week, we reached a new milestone by installing the last of the precast pier segments in the water.
Three to eight concrete segments averaging 3.5 metres in height were stacked to form each pier, for a total height of up to 35 metres. In all, 234 segments were installed for the span of the river between the end of the west approach and the one of the cable-stayed bridge. It is worth noting that each piece was precast to measure at a factory and cannot be switched with any other piece. An extremely precise installation plan was implemented, much like a Lego set—except that no two blocks were exactly the same size.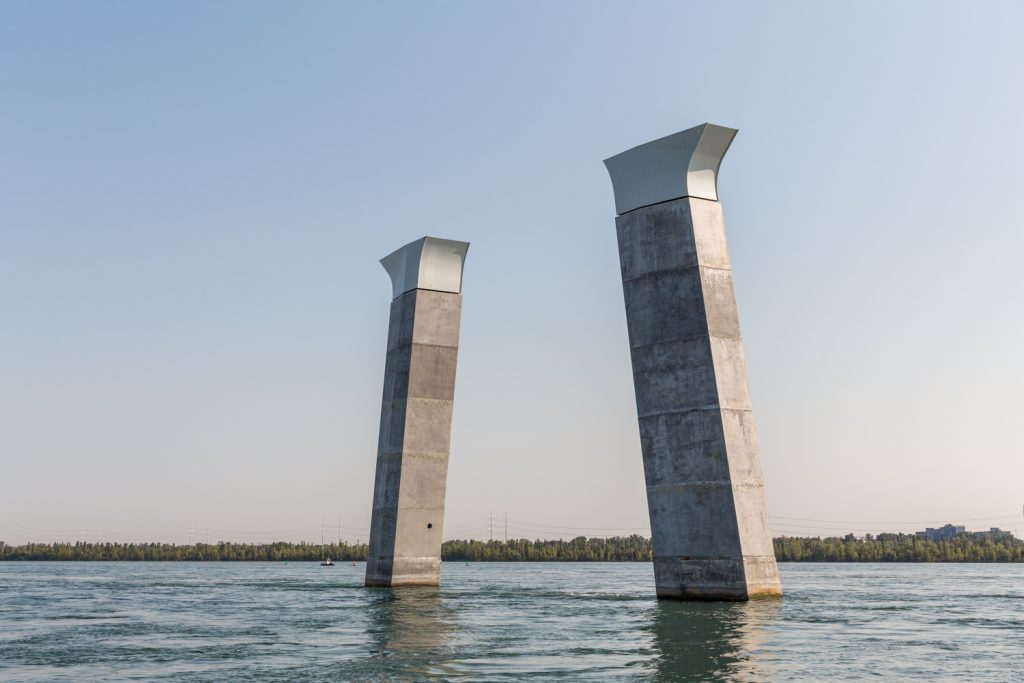 Site Coordinator Jad Kfouri, who was at the heart of the marine operations, describes the challenges faced: "Since most of the work was done on barges in the middle of the river, complex logistics were devised to coordinate the movements of our marine equipment. Our teams also had to overcome numerous challenges, including not having enough space to carry out difficult manoeuvres and the reality of working in the river, with its current and varying depths."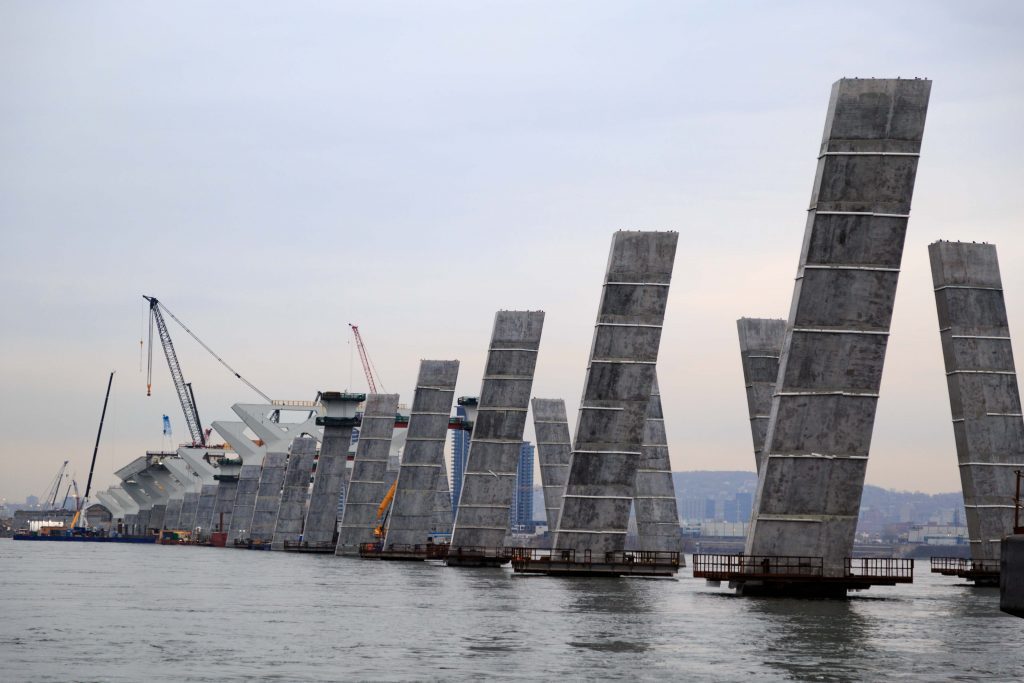 Daniel Carmona, Construction Lead for the west approach, explains the overall vision for this portion of the project: "From the start, we used a modular construction strategy that allowed us to move faster. Our concrete pier segments, pier caps and steel box girders were prebuilt offsite. Once the pieces were delivered to our work platforms, all we had to do was install them. Today, we are very pleased at having finished putting the precast segments in place. We can now shift our focus to installing the pier caps and girders. Congratulations to all of the teams in our offices and on the water, who worked hard to complete these operations."
Installation of the precast concrete segments for the east approach, on the South Shore side, continues and will be done by the end of November 2017.