75th ACRGTQ Conference – Signature on the Saint Lawrence receives sustainable development in road engineering award
Published on 22 January 2019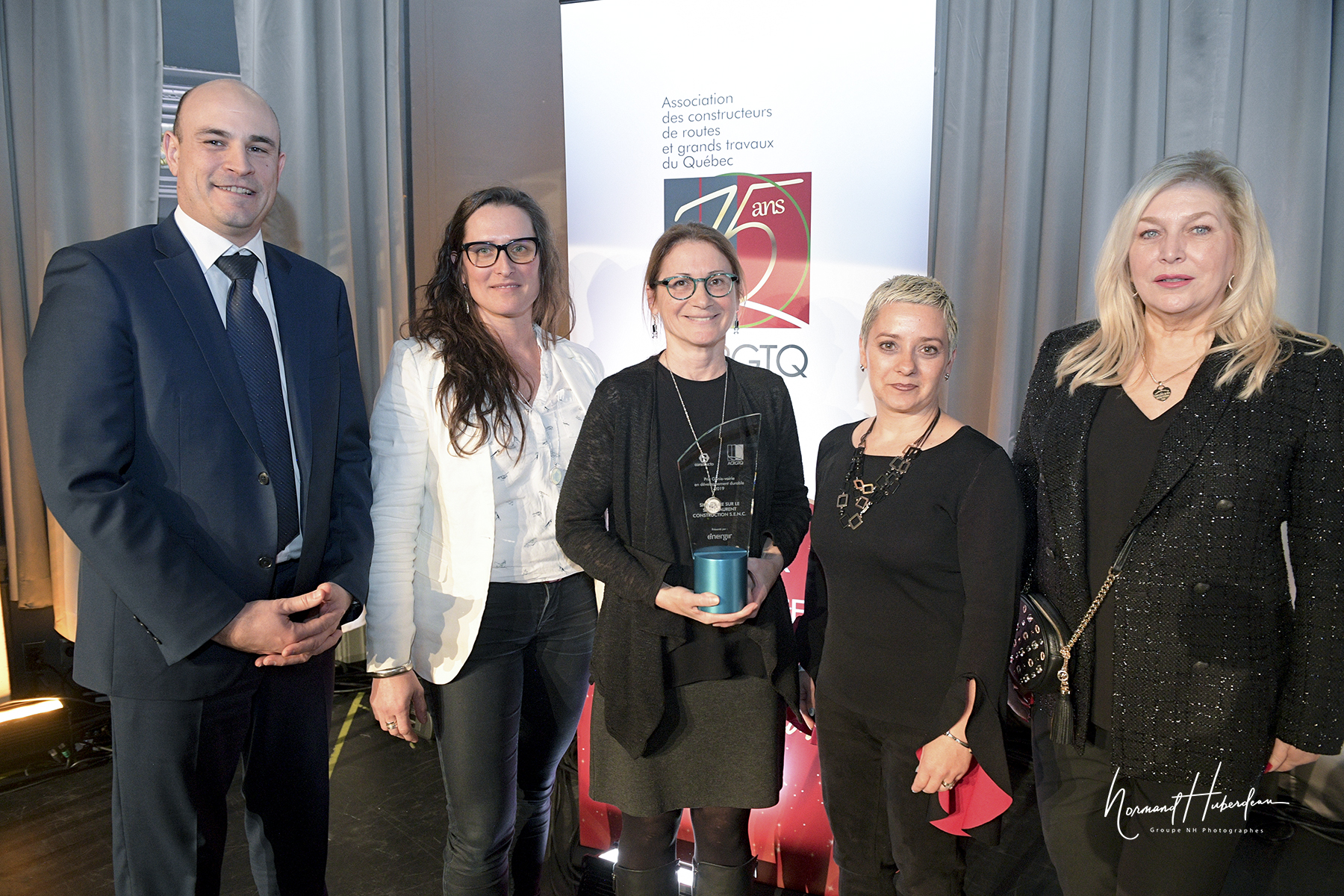 The General Director of the Association des constructeurs de routes et grands travaux du Québec (ACRGTQ) and the General Director of Cosntructo presented Signature on the Saint Lawrence with the Génie-voirie en développement durable 2019 (sustainable development in road engineering) award during the ACRGTQ conference held last week in Québec.
Organized jointly by Constructo and ACRGTQ, and sponsored by Énergir, the Génie-voirie en développement durable award aims to raise awareness among all Quebec players in the civil and road engineering sector of the importance of operating with a focus on sustainable development issues, in order to create an innovative and prosperous economy that's both environmentally and socially responsible.
As part of the New Champlain Bridge Project, Signature on the Saint Lawrence exceeded contractual requirements to make improvements in the social, economic and environmental sectors fields in order to meet the highest standards in sustainable development.
Its commitment generated numerous positive effects on the environment. These included the extensive reuse of demolition materials and maximizing the reuse of excavated soil, in accordance with a risk assessment for contaminated soil management.
The project received the highest level (platinum) of the Institute for Sustainable Infrastructure's (ISI) Envision® certification in June 2018.
Signature on the Saint Lawrence also demonstrated its leadership by identifying ways to leverage a sustainable approach in planning, designing, building and operating road and bridge projects.
Source: Association des constructeurs de routes et grands travaux du Québec (ACRGTQ)