[Updated] Opening of Exit 61 – Atwater off Hwy-15 North starting Thursday, May 30 (5 a.m.)*
Published on 24 May 2019
[Update May 27, 2019]The Exit 61 – Atwater off Hwy-15 North will open on Thursday, May 30 (5 a.m.)*
[Update May 27, 2019] Due to operational constraints, the opening is postponed. A new date will be communicated during the day
[Original article] The Signature on the Saint Lawrence construction and mobility teams are pleased to announce the partial opening of the new Exit 61 – Atwater off Hwy-15 South.
Road users on Hwy-15 South will have access to this new exit starting Monday, May 27, 2019 (5 a.m.). Initially, only access to Montréal – Centre-Ville / Le Sud-Ouest will be available. Access to Verdun off Exit 61 – Atwater will open this summer.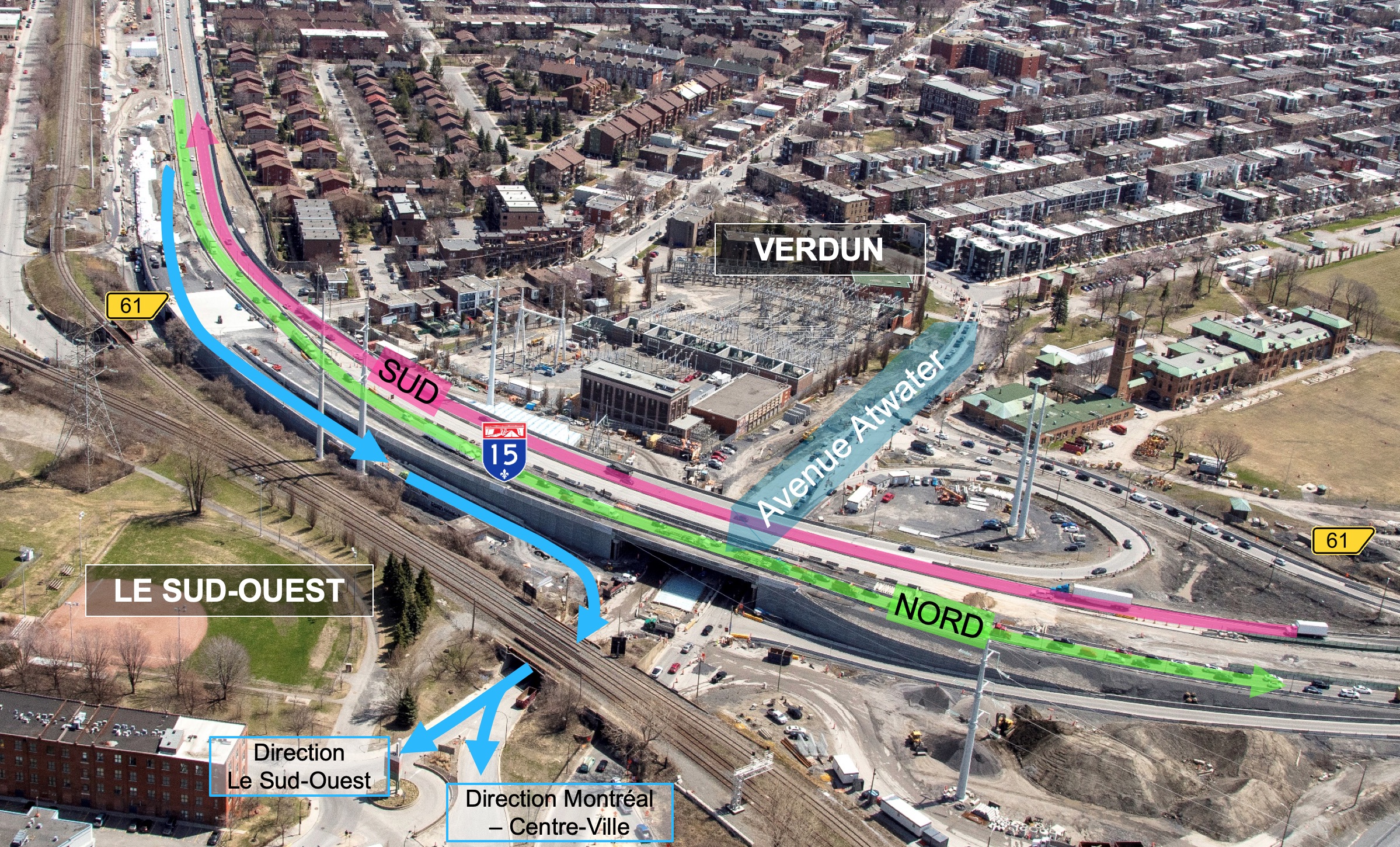 * Date and duration subject to change. Closures may be cancelled or modified in case of adverse weather conditions or operational constraints.